At DxPx EU 2023, 3 winners were elected!
Here they are in alphabetical order:
42plus1 goal is to provide funding for the most innovative technologies. Worldwide.
The investor conference DxPx hosts 42plus1 as a pitch award just & only for startups that are active in the diagnostics, digital health, precision medicine & life science tools space.
Building a startup comes with many challenges and with 42plus1 we try to help. This is why we take your startup on a journey through the DxPx Galaxy, insure that any business plan submission receives feedback from multiple investors on our jury and at least one winner is provided with the one answer to the challenges of today's founders: Where to find up to 2 Mio. Funding in a pitch award.
We provide meaningful funding, and high-quality feedback from investors on each submitted application – and therefore ask for the submission of meaningful business plans. Nothing fancy but our jurors – mostly VCs – want to understand your technology, competitive advantage, and your plans to enter the market. On average an application takes less than one hour.
All applicants receive their ratings from multiple VCs on how they compare in their relevant peer group so they can learn where they can further optimize their pitch. Pending applicants' approval, we allow interested investors and corporate players to directly contact the startup to explore financing and other business opportunities.
Visibility on & off the stage.
Each application is reviewed by at least a dozen VCs and industry executives and we share their aggregated evaluation so you understand how you compare to other applicants; we even share their feedback. If you make it on stage, we dedicate an 8-minute live pitch to your vision, followed by 5 minutes of Q&A opportunity with the jurors. With over 100 investors attending in person each DxPx conference who all share our love for diagnostics, digital health, precision medicine, and life science tools pitch at 42plus1 has frequently been a door-opener for meeting investors for the next financing round.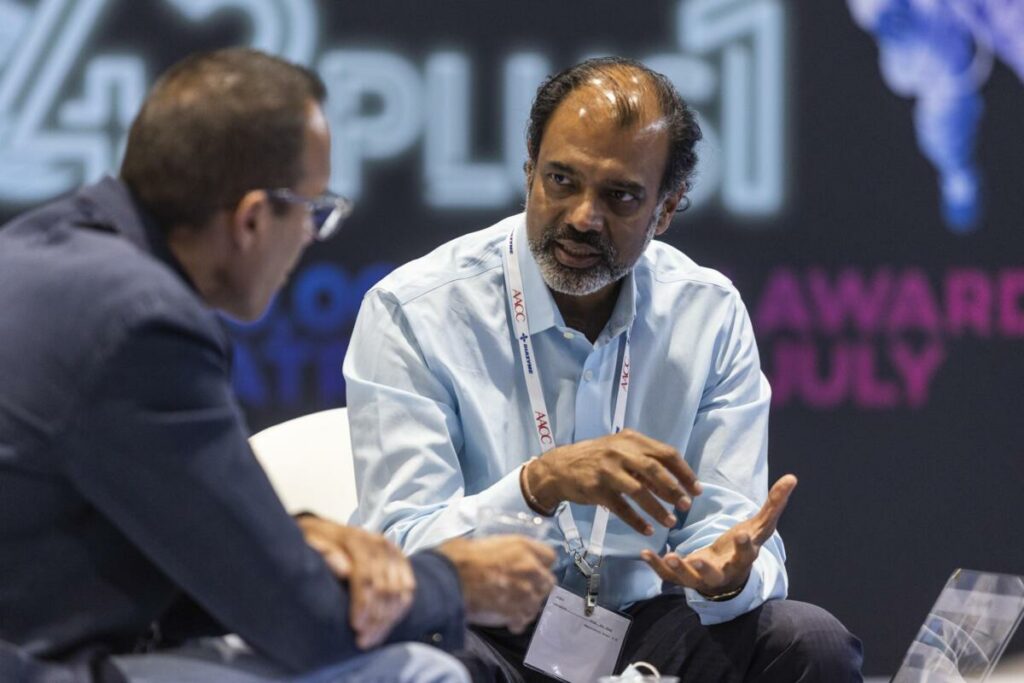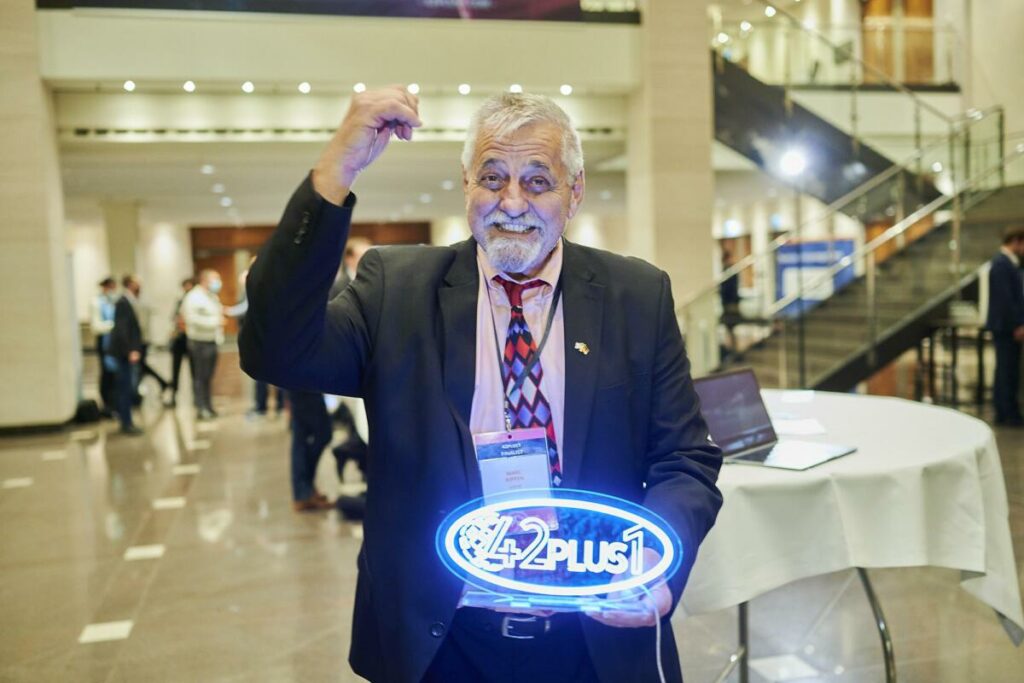 Each startup submitting a complete application will be featured in our network. The eight "stage divers" at DxPx will be actively promoted prior to the award and get a dedicated spot in our DxPx Conference Brochure that will be shared with all participants and several hundred of investors, who frequently visit our Galaxy.
Each year we raise up to $2,000,000 for the winners of 42plus1.
You're not dreaming. 8 selected startups will compete at our DxPx Flagship Conference for a significant convertible loan through a dedicated investment vehicle. The funds are provided by a group of industry executives, family offices, and business angels and raised prior to the 42plus1 finals. The level of funding varies each year but so far we have been able to offer at least 500,000 USD to the three winners each year. Don't miss the opportunity to give your startup a decisive boost!
What's in it for you? Other than winning a $2,000,000 convertible?
Supporting startups and growth companies is what drives us at DxPx – we want you to make a real difference and accelerate your business! This is why we offer you the stage and attention from industry partners and investors that your ideas deserve. Save yourself a lot of time and pitch in front of renowned investors and decision-makers, who deeply care about our DxPx Galaxy. There's not only magic happening, but also money to win, prestige to conquer, and awareness to build!
Win up to $2,000,000 as convertibles!
You're not dreaming. 8 selected startups will compete at our DxPx Flagship Conference for up to $2,000,000 in convertible loans. The funding will be granted to the three winners as a convertible loan to build further value for the next financing round. Don't miss the opportunity to give your startup a decisive boost!
Join the
42PLUS1
Pitch
award